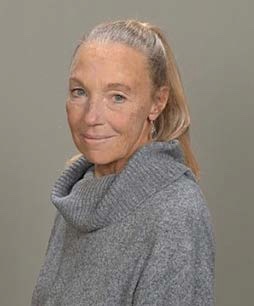 Carolyn's first position with FBG was as a Cleaning Specialist. She was promoted to Operations Supervisor two years ago. Since then, she has cross trained with other Operations Supervisors to cover their accounts as well when needed.
Carolyn demonstrates a clear desire to seek and accept additional responsibilities. According to Operations Manager Jana Feyen, "Carolyn is the epitome of honesty, integrity and loyalty. She is accurate with her timekeeping and her team members follow suit. She is there for our customers when they need her. Carolyn cares so much about our company and the people that work with her, and her team feels the same way about her.
"Carolyn is the epitome of honesty, integrity and loyalty."

Operations Manager Jana Feyen
When Carolyn was out for a medical procedure, Jana carried her phone and said she couldn't count the number of FBG employees who called to check on her! This speaks volumes about her loyalty. Market Manager Kelly Findley said, "Carolyn has taken pride in her work to a whole new level. She takes full ownership of her accounts and instills this same pride in her team and our customer satisfaction scores prove that out!"
We are very proud of you Carolyn! Thank you for representing FBG in the way you do!