Start your career with FBG today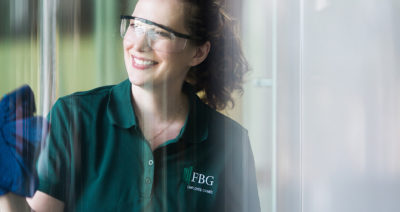 FBG is in the cleaning business and proud to be innovators in ways we support the health of people in our communities. How? By keeping things clean. If you like to clean, you're in the right place.
FBG is 100% Employee Owned. We invest in our employee owners by contributing to each qualified employee's retirement account annually. We call this "life-changing money" because it will be there for you when you retire.
FBG pays weekly. And, if you're a full-time employee, we offer:
Paid vacation & holidays
401k with company matching program
Employee ownership
Medical coverage options
Another Benefit for Employees
If you receive a regular paycheck, receive your paycheck via direct deposit to a bank account and use a timekeeping system at work, you qualify to use Earnin. Join Earnin to get paid the minute you leave work with no loans, fees, or hidden costs. (Does not apply to pay cards).
Please remember we have locations and opportunities throughout our Districts so apply today!