Alliant Energy Waste Audit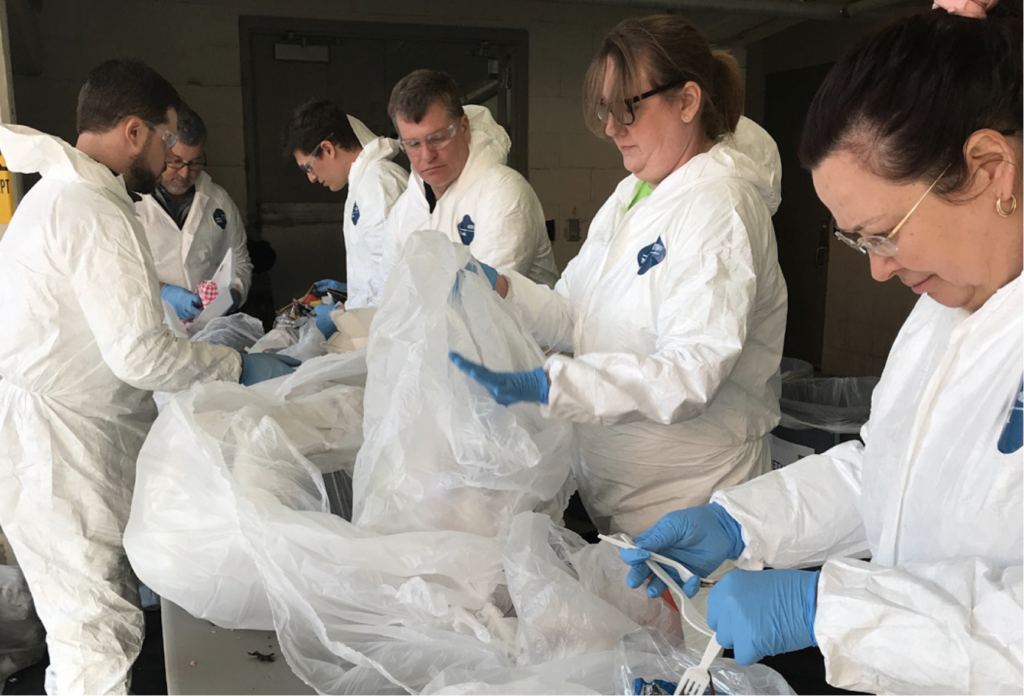 With the help of the Iowa Waste Exchange, a division of the Iowa Department of Natural Resources, the Alliant Energy Sustainability Squad had the expertise needed to conduct a waste audit at their headquarters building in Cedar Rapids, IA. Taking all the overnight trash from this 21-story facility, it took just over two hours and seven volunteers to comb through every single bag of rubbish.
Audit results
Alliant already has a robust recycling program for cardboard, paper, plastics, metal and plastic bags. And as is common for commercial office buildings, and those of us who eat at our desks, 40% of the waste stream is compostable.
If you're interested in having FBG help you find ways to reduce your landfill contributions, contact info@fbgservices.com.