CFO Kathy Clark Retires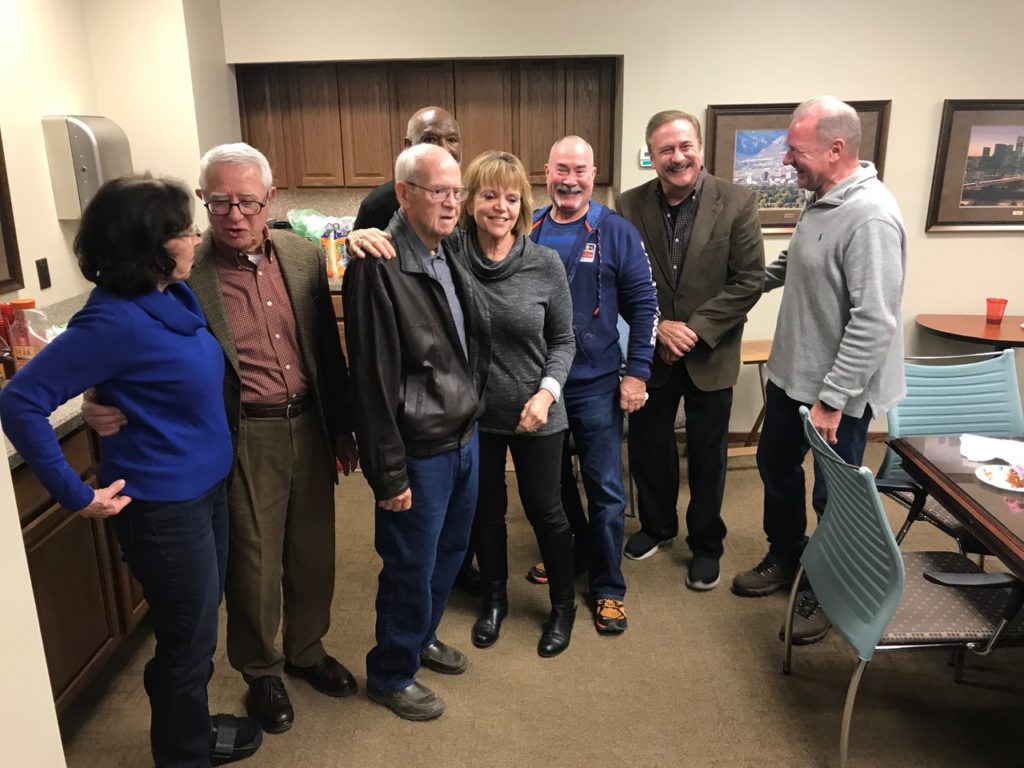 Kathy Clark, our CFO for 27 years, retired this past month .
A retirement luncheon was held in her honor on December 7. A few other FBG retirees stopped by to wish Kathy well. Pictured here from the left are: Kathy Marxen, Joe DeCarlo, Wayne Simmonds, Joe Carey, Kathy Clark, Dick Daniel, Frank Labedz and Duane Short, all of whom look happy that they were able to retire as employee owners!