Des Moines District News
Des Moines District Market Manager Mark Gunhus and Operations Supervisor Larry East attended a West Des Moines Chamber of Commerce breakfast which featured guest speaker SSG Eric Maddox. Eric is the man who masterminded the search for Saddam Hussein and he shared that story with attendees.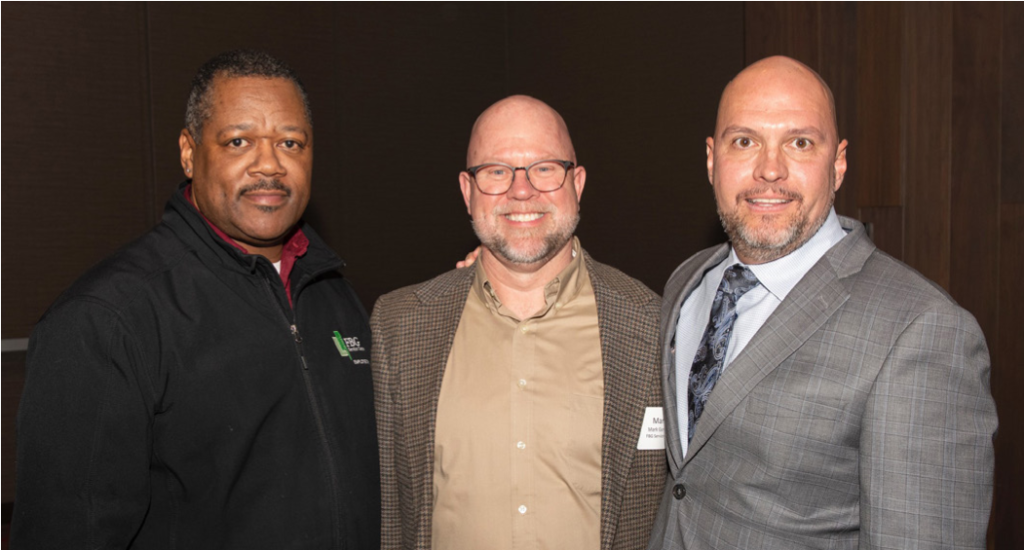 In 2003, three months after U.S. forces invaded Iraq, SSG Maddox received unexpected orders to report to Baghdad where he was assigned to a Delta Force Special Operations team in Tikrit. The team was a part of the Joint Special Operations Command (JSOC) responsible for tracking down the most wanted men in the world, known as the infamous Deck of Cards. During his six-month tour with this team, Maddox conducted over 300 interrogations and collected the intelligence which directly led to the capture of Saddam Hussein. For his accomplishments, Eric was awarded the Legion of Merit, the National Intelligence Medal of Achievement, the Defense Intelligence Agency's Director's Award and the Bronze Star.
Following the capture of Saddam Hussein, Eric was hired as the first civilian interrogator for the Defense Intelligence Agency where he continued to work with the Joint Special Operations Command in tracking down the U.S. military's most wanted radical extremists.