FBG Announces Passing of Founder Wayne Simmonds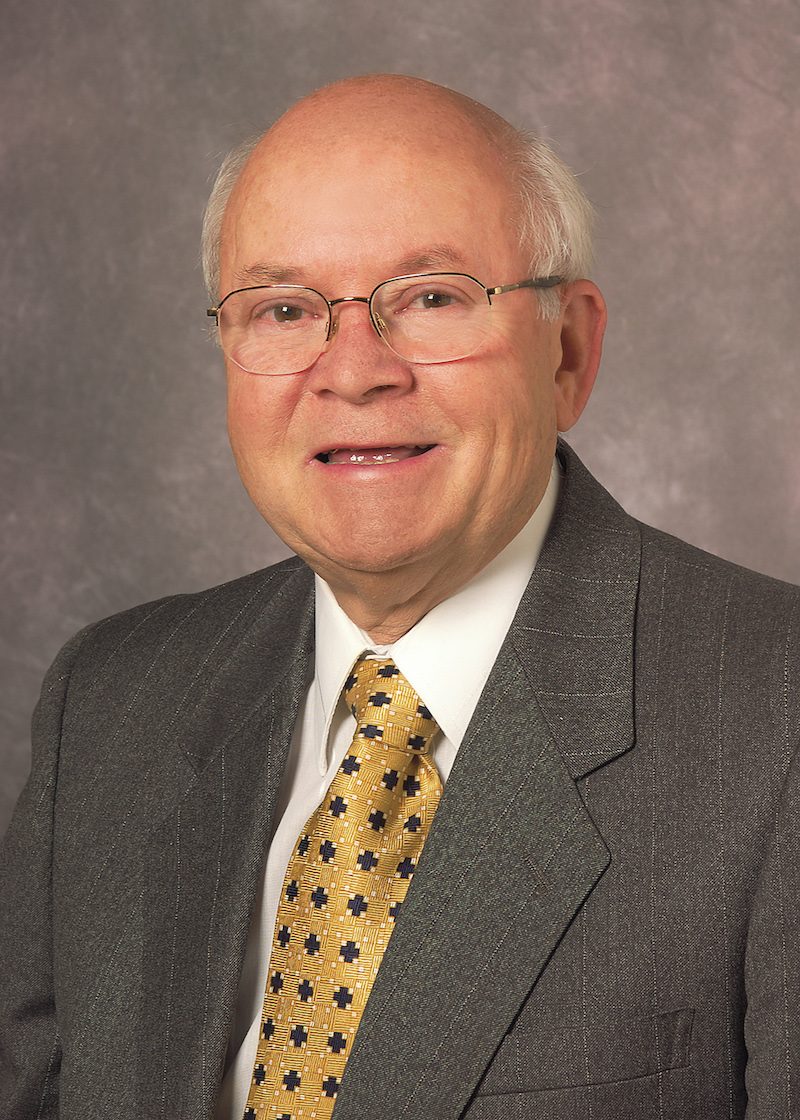 It is with deep sadness that we announce the passing of FBG Service Corporation Founder and Chairman Emeritus, Wayne Simmonds on June 17, 2019. He was 80 years of age.
Wayne's dedication and commitment to his vision of an employee-owned company were integral to the success of FBG Service Corporation. His can-do spirit was and continues to be an inspiration to all employee-owners, team members, peers and family.
Following active duty in the U.S. Navy in Hawaii, Simmonds moved his family back to Omaha and began his career selling dust mop services for Dust-Tex. It was this step that led Simmonds down the path to creating one of the nation's largest employee-owned, commercial cleaning and facilities maintenance companies.
In 1968, Simmonds became the sole proprietor of the janitorial company Floor Brite, Inc., and pursued a series of expansions and acquisitions that led to the creation of FBG Service Corporation in 1982. Today, the company employs more than 1,300 people and manages over 60,000,000 sq. ft. of space for customers in a variety of industries.
Simmonds's vision of a company that shared its success with its employees led him to introduce an Employee Stock Ownership Plan in 1994. FBG Service Corporation became 100% employee-owned by 2006.
In 2000, his daughter Terri Gogetap became President of FBG, and more recently CEO. Daughter Sandi Bruno also works at FBG in the corporate office and Terri's twin, Sherri Labedz, spent many years at the company as well.
Mr. Simmonds has made significant contributions to the business history of Greater Omaha working in virtually every major corporation and building in Omaha and many notable national companies. Over its nearly 60-year history, Simmonds' company has grown and gained recognition as one of the leading community partners in Omaha and is one the Top 100 employee-owned companies in America.
Mr. Simmonds has been a recognized advocate of ethnic diversity, supporting Omaha's overall quality of life by creating numerous opportunities for minorities and veterans. As a pioneer of environmentally responsible business practices, a champion of employee ownership and recognized leader in the building services industry, Mr. Simmonds has contributed significantly to the overall business image of Omaha.

Together, Simmonds and FBG have received over 100 major awards for industry leadership, business achievements and community involvement, most notably:
President of BSCAI Building Service Contractors Association International(1984)
The Golden Spike Awardfrom the Greater Omaha Chamber of Commerce(1985)
Pro Patria Awardfrom the Nebraska Committee for Employer Support of the Guard and Reserve(1991)
The Urban League Awardpresented by then-Governor Ben Nelson (1991)
Corporate Friends of the Environmentawardfrom The Sierra Club(2007)
Top 100 Employee Owned Companies in America(2005-Present)
"When I started in the business we started with virtually nothing. I think our revenues that first year were around $7,000. Over the years, we've done business locally, regionally and on a national scale. But the thing I'm most proud of is the fact that we've provided employment opportunities for so many people. It's truly satisfying to know how many lives we've touched."
—Wayne Simmonds, CEO
FBG Service Corporation
Services are pending. Memorials may be directed to American Cancer Society or Parkinson's Research.