FBG Supports Boys Town Hotline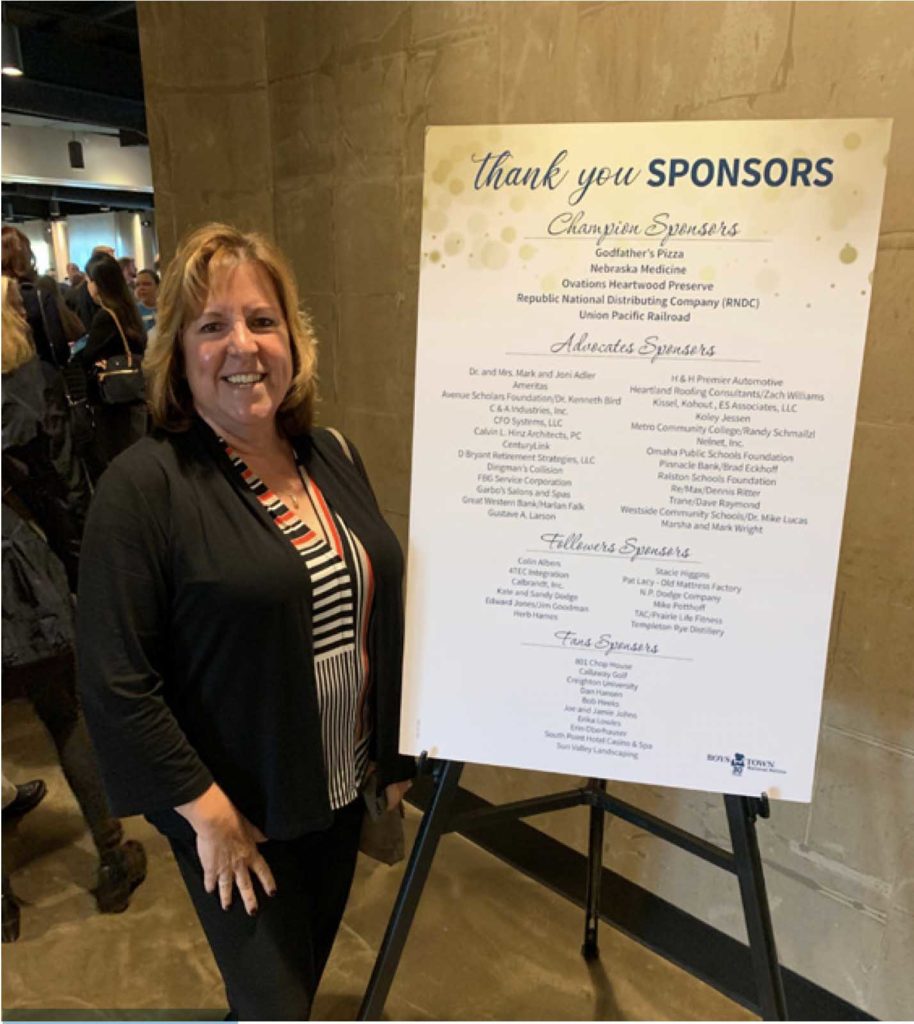 As the Grammy's spotlight was on rap artist Logic's song named for the National Suicide Prevention Lifeline phone number, other suicide prevention centers, like the Boys Town Hotline, are reminding their communities that they're here to help.
This is the third year that FBG has proudly sponsored Boys Town's effort to save lives. President Terri Gogetap, above, as well as others from FBG attended and participated in the auction.
The Boys Town National Hotline is open 24 hours a day, 365 days a year, and is staffed by specially trained Boys Town counselors, including Spanish-speaking counselors and translation services for more than 140 languages. If you or someone you care about is struggling, here's where you can turn:
Boys Town National Hotline: 1-800-448-3000
TDD line: 1-800-448-1833
For deaf and hard of hearing: 1-800-799-4889
Spanish speaking: 1-888-628-9454
Veterans Crisis Line: 1-800-273-8255
Disaster Distress Helpline: 1-800-985-5990
Boys Town Admissions (for children): 1-800-989-0000
More resources are available at boystown.org and yourlifeyourvoice.org