Golfing For Good
BOMA Iowa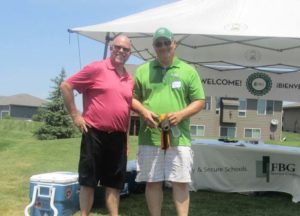 The Des Moines District sponsored a hole at the Building Owners and Managers Association (BOMA) of Iowa's annual golf tournment. District Director Mike Livermore and Market Manager Mark Gunhus greeted golfers as they came by the FBG booth. Visitors included the FBG foursome of National Accounts Director Steve Simmonds, our distribution partner, Tom Holmes (SupplyWorks), Terry Shields (Alliant Energy, retired) and FBG Vice President, Strategic Accounts, Andy Petersen.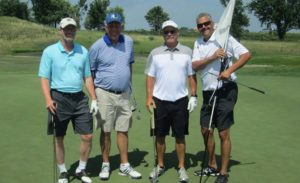 Wounded Warrior Project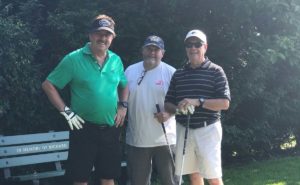 FBG sponsored a hole in the Wounded Warrior Project golf tournament at the Rolling Pines Golf Course in Berwick, Pennsylvania. Regional Manager Joe Davidson golfed with John Herr, Al Fox and Mike Wells (not pictured).
FBG was happy to sponsor this great event that supports the Wounded Warrior Project. Joe said, "It was and honor and privilege to be a part of this great day. And, we also won the tournament with 17 under!" Congratulations to you and your team, Joe!