Moving Up Jamie Losch
Jamie Losch, Market Manager, Cedar Rapids District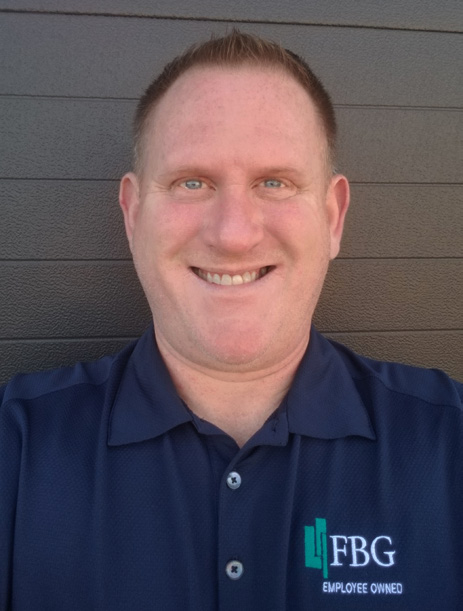 Jamie will be celebrating his 11th anniversary with FBG this month and said, "FBG has been, by far, my favorite place to work in my life due to the culture that is displayed here."
District Director Tom Montgomery hired his high school classmate back in 2007 when he needed the many skills Jamie had to offer. His experience in the janitorial industry including cleaning, floor work, supervision and training meant he could support the district in a variety of ways. His first position as Area Manager was a hybrid of these services.
Jamie uses his knowledge of the industry, his people skills, and strong, positive communication skills to his Team's advantage. Though he's done his share of training, now he works more closely with supervisors which requires more coaching than training. He said, "I totally see myself as being a servant leader. To me, this means I'm one of the crew and I want them to see me as that and not as a hands-off manager. This keeps them happy and motivated; I'm happy to roll up my sleeves and help them get the work done."
After taking several FBG University courses, including Effective Supervisory Management, Crucial Coaching and Conversations, and Getting Results Through Others, he was ready for an added challenge and was promoted to Market Manager with the added responsibility to grow his business. Jamie continues to serve his employees and customers in an exceptional way and we couldn't be prouder of him.
Happy anniversary, Jamie! On behalf of all of us at FBG, thank you for all you do!