ESOP News
2018 marks our 25th year of ESOP celebrations!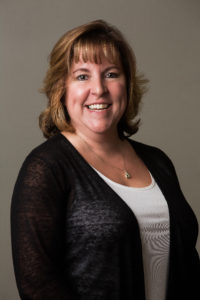 We started on this journey in 1993 when FBG formally announced its Employee Stock Ownership Plan. The first ESOP certificates were shared in April of 1994, solidifying my father and our founder, Wayne Simmonds' long-time vision for the company and officially establishing FBG as one of the few employee-owned companies in America. For over a decade, FBG has been listed in The Employee Ownership 100: America's Largest Employee-Owned Companies.
Since we established the plan, we've made the pilgrimage to each of our District offices following the end of our fiscal year to celebrate our good fortune with all our owners. This is the most rewarding time of the year to me because it celebrates the culmination of all our efforts. It's most meaningful to award those that have made us and our customers successful, while ensuring a secure future for us all.
To our District teams, thank you for sharing your time, energy and resources creating a wonderful celebration. As we tour around the country for these visits, we love to greet our new employee owners along with those that have been coming for years. We are proud of all of you who contribute to FBG's success and in turn, the financial security of all our owners.
Help me welcome our newest group of employee owners who recently qualified to participate in our ESOP and 401K retirement programs!
Terri Gogetap, President FBG Service Corporation
April 2018 New Employee Owners
Cedar Rapids
Katie Olson • Katie Burdick • Andrew Pugh • Beverly Gibson • Rutebuka Murefu • Deborah Bohling • Mark McCalley • Sara Jossie • Rikki Grinder • Safi Meriana • Moses Rugigana
Colorado
Edgar Venzor Ortiz • Viridiana Padilla • AeNan Fleming • Gabriela Bucio Rosales • Jose Hernandez •   Martha Huizar de Hernandez • Joseph Gillette
Des Moines
Debra Wilson • Richard Scott • Cory Sankey • Brittney Vasquez • Jorge Guardado • Martina Escobedo Torres • Rosa Jurado • Luz Amaya Benitez • Natalie Quinn
Minnesota
Rocio Cervantes
Omaha
Amijo Smith • Joyce White • Lilia Zaragoza • Victoria Sneller • Jeremy Pieken • Teresa Sauer • Leroy Garcia • Cecilio Garcia • Maria Solano • Dion Brye • Adabel Perez • Gerald Roschewski • Kim Tibbs • Dakota Vega • Janene Ruttkay  • Cynthia Neemann • Nadia Munoz Murillo • Jose Padilla-Gutierrez • Serge Ivanov • Daniel Macias Jr. • Alec Colgan
Evelyn Ramirez • Marcia Engquist • Jose Rivera Velasquez • Carlos Ramirez • Montserrat Aguirre Cabrera • Carmen Machi Gaxiola • Tazhonica Allen • Nyapack Pal
Lincoln
Paul McCorkle • Elizabeth Chuol • Tarae McDonald
Quad Cities
Stephen Kane • Tanya Ramirez • Bruce Abington • Ronald Lannan • Kelly Findley • Lori McVey • Laura Hodges • Jesus Cardoza • Katherine Perkins • John Pfeiffer • Cain Dealmonte • Digna West • Robert Brown • Julie Lopez • Julio Jinez Jr. • Brady Landis • Kathleen Gutting