Grounds to Grow On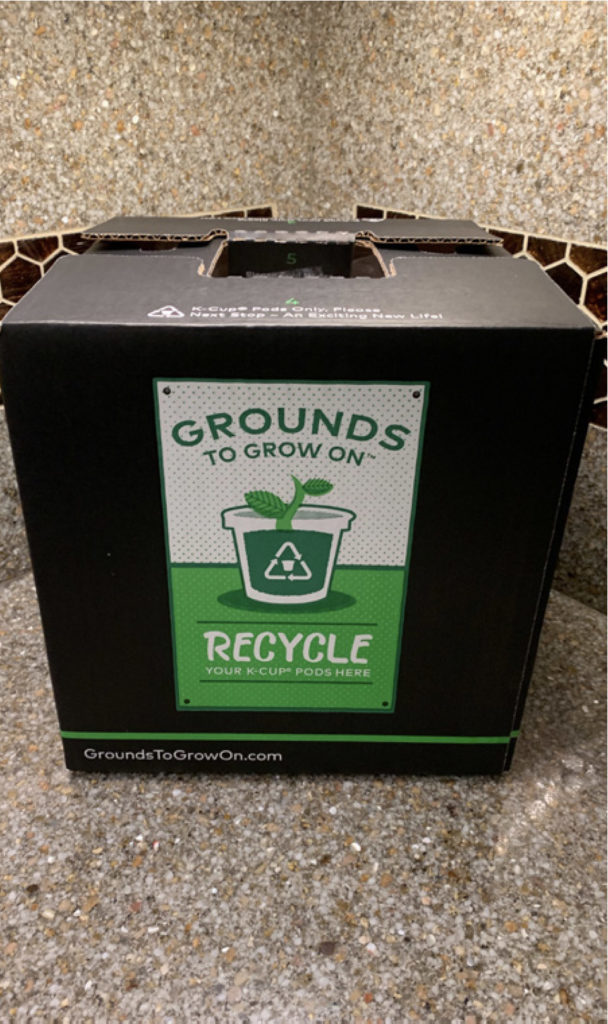 To avoid having any of our k-cups end up in the ocean, FBG recently began using the Grounds to Grow On recycling program. It offers us an easy way to collect brewed K-cups pods and turn them into recycled products and enriched soil.
The recovery bins are made from 70% recycled content and are 100% recycled after use. The bins come with a shipping label and are shipped via the UPS Carbon Neutral Program.
TO ORDER YOURS:
groundstogrowon@keurig.com.