Mailbag Monday — Week of August 31st, 2020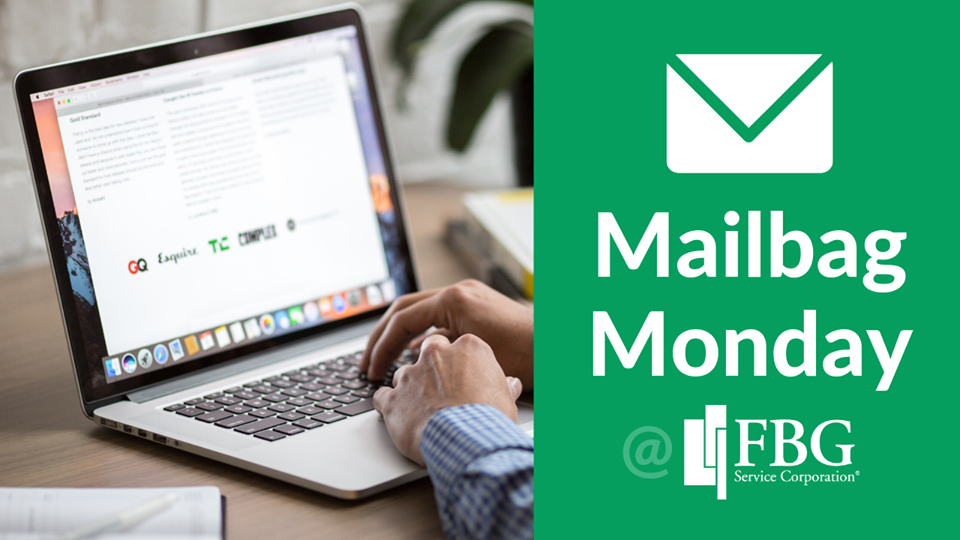 From: Matt Corkery, Senior Manager, Facility Operations, Alliant Energy, Cedar Rapids, IA 
To: Steve Simmonds, FBG National Accounts Director 
FBG has received kudos on meetings multiple times this week…keep up the good work. I appreciate what Pat Danforth has been doing to quickly move materials which are showing up to the Ops Centers…a great team that you have. 
—
From: Brad Pincombe, Director, Business Services and I.T., Alliant Energy, Madison, WI 
To: Patrick Danforth, FBG Senior Regional Manager 
Thank you for all that FBG has been doing to support our pandemic preparations and response, often on short notice and at times during off-hours and weekends. Your expertise, thoroughness and resourcefulness are very much appreciated, always, but especially during these unprecedented times. I hope you all are well.