Moving Up Cesar Reynoso
Cesar Reynoso, Operations Manager, Twin Cities District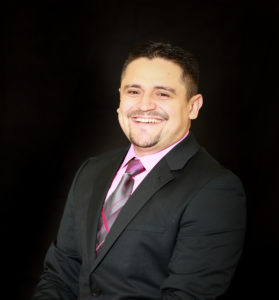 Operations Manager Cesar Reynoso began his FBG career in 2014 as an Area Manager for the CenturyLink properties in the Twin Cities. Cesar now manages CTL sites across Minnesota and Wisconsin and all the special projects (carpet cleaning, window cleaning, and floor care) that FBG is known for in the Twin Cities.
Cesar loves to learn and enjoys attending seminars on special products and equipment when offered by our manufacturers.
District Director Ryan McDougall said, "Cesar has a role that puts him front and center with our largest customer, requiring 24/7 flexibility. He has shown determination and uses his excellent communication skills to successfully manage 400+ facilities within two states."
Born in Mexico, Cesar's family moved from California to Minnesota. At the time, he didn't speak any English. "I was literally thrown into a new culture. Through sheer will, and some struggling, I learned English, and that's why it's easy for me to help others who are struggling. I know where the are coming from and how they are feeling."
Anything Cesar does outside of work includes his two kids (daughter, 12; son, 4) wife, and his family. He cuts grass, rakes leaves and clears driveways for the elderly in his neighborhood. "If you're fortunate enough to have a good life, it's a good feeling to give back. Just lend a hand to someone in need when you can."
We agree, Cesar! Congratulations on your many accomplishments!