THE GIFT OF SOCKS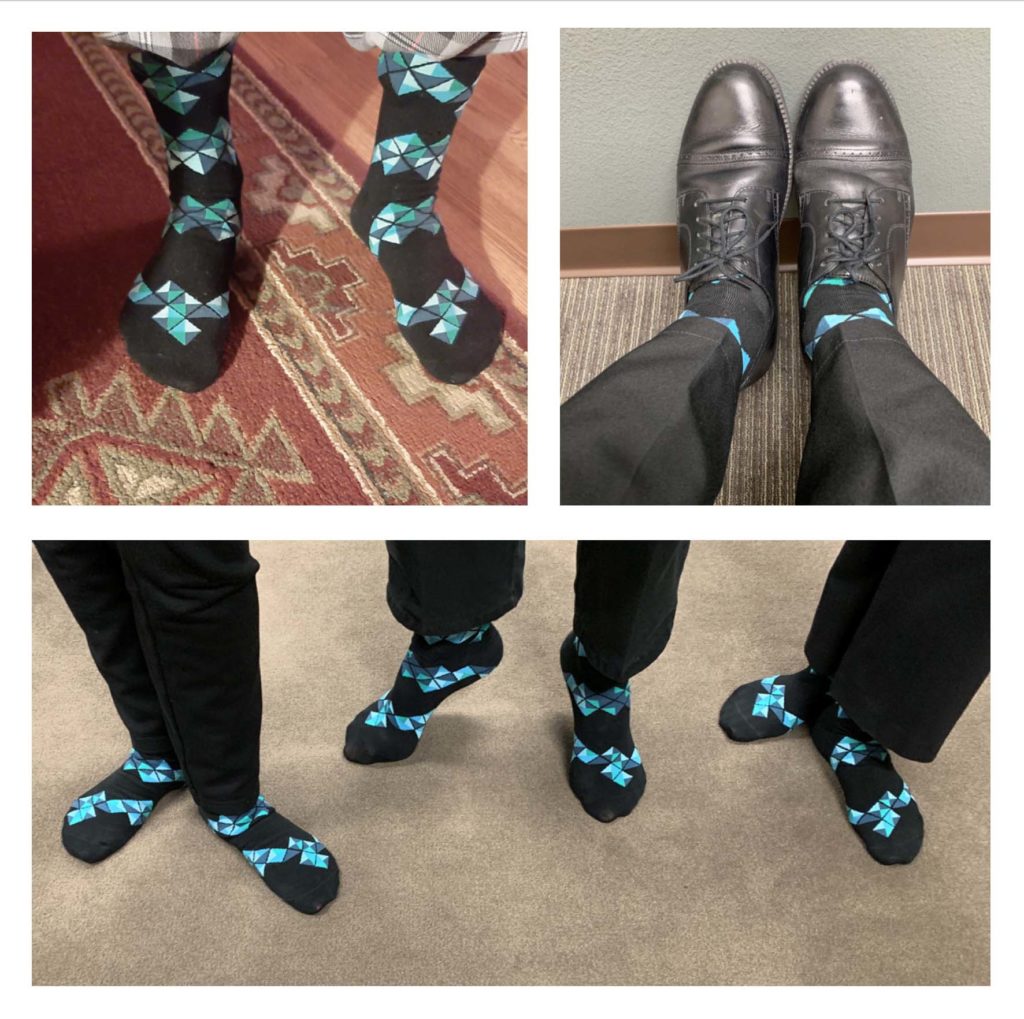 To celebrate Employee Ownership Month, the FBG ESOP Communication Team decided the best way was to gift our employee owners with a surprise in the mail. These colorful socks are designed after the ESOP graphic that accompanies all our materials.
They came with a message from our president, Terri Gogetap, which said:
"Whether you are a new associate or fully-vested, I am happy and proud that you are part of our team!
After losing my dad – and our founder – this year, it seems like the right time to be reminded of how much sharing ownership meant to him. It gives greater meaning to the work we do every day, making each of us a valuable key to FBG's success.
That's why we are celebrating this special month with a gift of appreciation and one I hope will keep you warm and dry as we enter cooler weather. Thank you for all you do!"
Thanks to those who put them on and shared the pictures!