Unity Point Occupational Health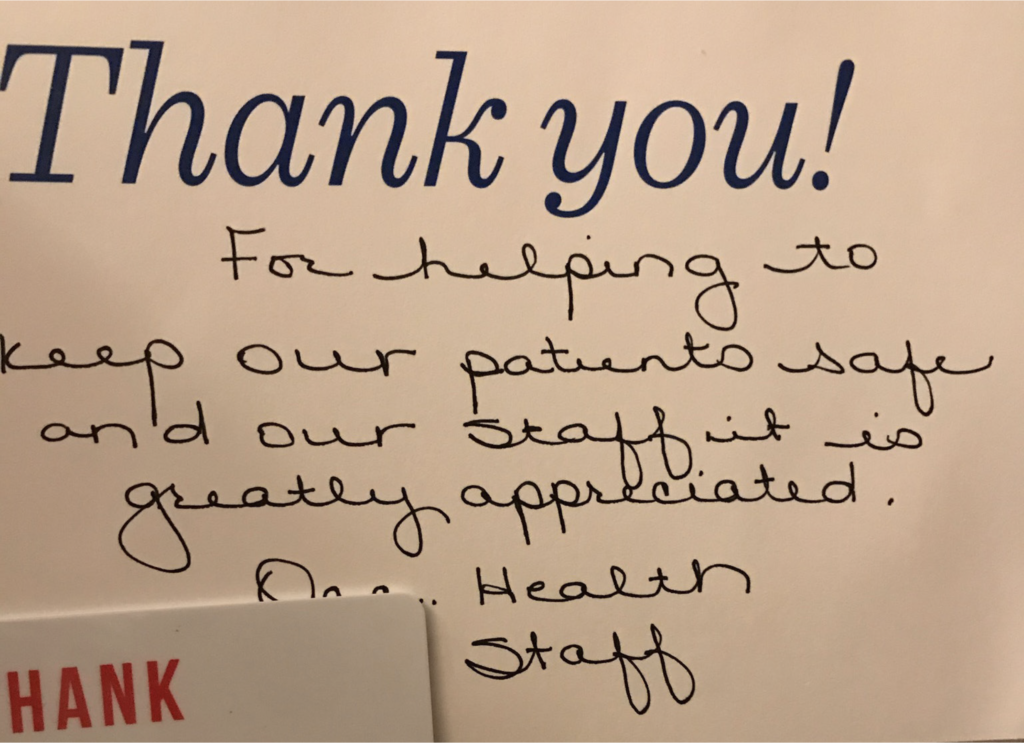 FBG Cleaning Specialist Angela Gonzales cleans this Unity Point facility in Cedar Falls, IA. They have not had one closed day of service during the pandemic. The UP staff gave this nice note of appreciation along with a gift card for her dedication and hard work.
Thank you, Angela, for taking such great care of your customer during this difficult time. A well deserve reward!