A Retro Christmas in Des Moines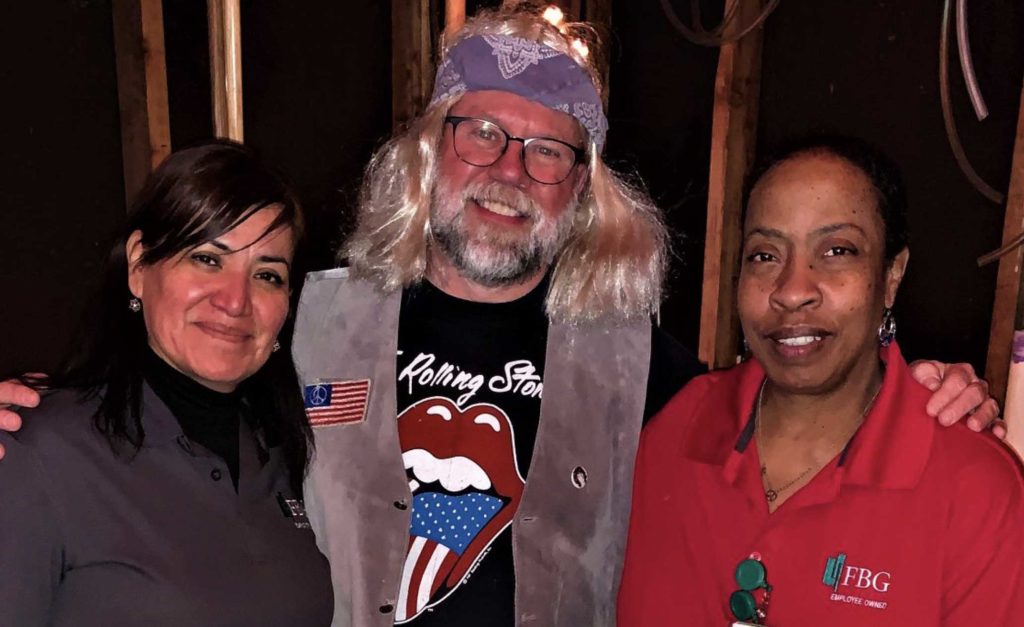 The Grand View University Buildings & Grounds Department threw a holiday party for the entire school staff. This year's theme was "A Retro Christmas," so our Market Manager, Mark Gunhus, dressed up as a hippie from the sixties.
He's enjoying the party here with FBG GVU Team Lead, Alicia Valdez, and FBG GVU Cleaning Specialist Rose Lowery.