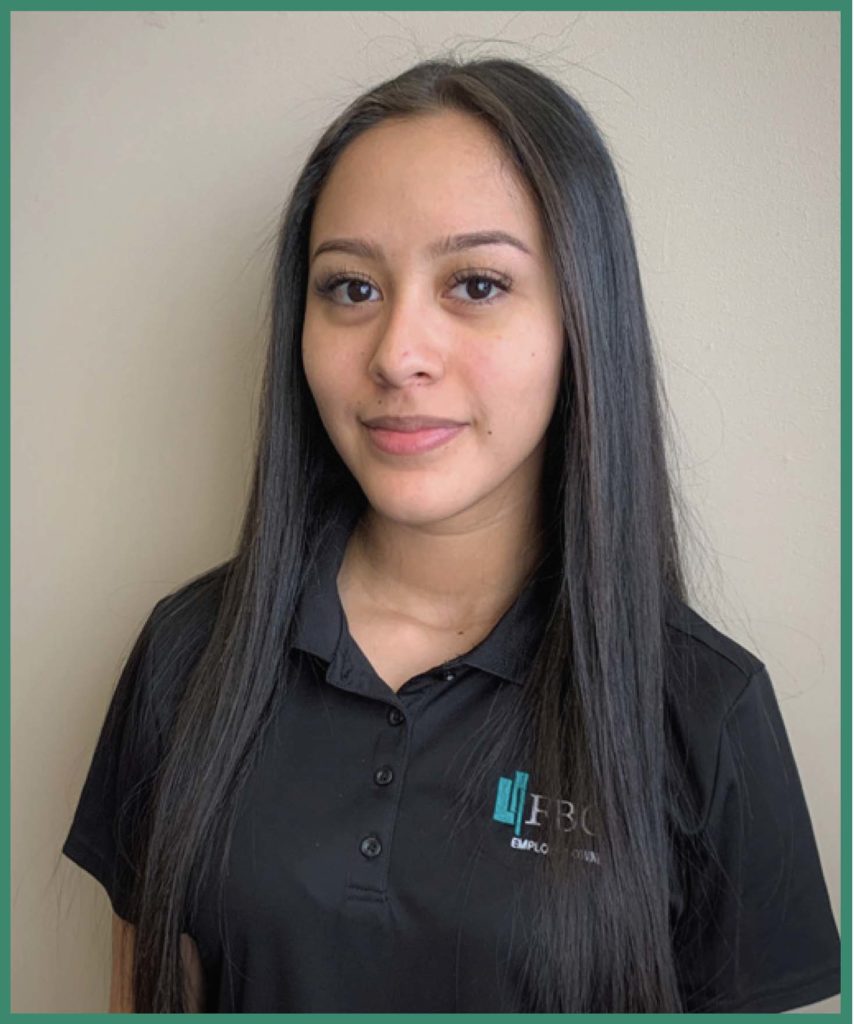 Vianca is a Supervisor and our youngest winner. She has demonstrated great ability to relate to customers and employees and always with a good attitude and respect. Vianca is always ready for new challenges and responsibilities. She is guided by a strong work ethic and dedication, thinks ahead and proactively looks for solutions. Her team appreciates that she makes decisions by looking at problems from different angles, follows FBG policies, and approaches tasks with an open mind and 'safety first' thinking. Operations Manager Julio Jimenez said, "Vianca has been instrumental at several key accounts. In fact, while taking care of a new account during its Grand Opening, one of the guests took note of her performance and FBG was selected to service their facility."
Vianca wanted to express her thanks to Operations Director Hector Peralta "for helping me grow in my position" and to Julio for "giving me day-to-day professional guidance.
"Thank you, Vianca, for showing what The FBG Way looks like everywhere you go. We appreciate all you do.