Congratulations to Luz Reyes-Rodriguez named Minnesota District's Employee of the Year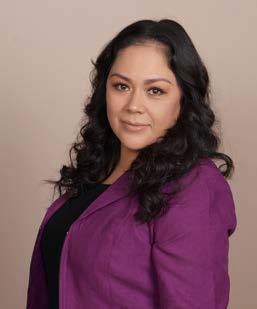 Luz was a previous employee who came back to us in 2015, and we're so very glad she did. She's a strong team player with a a naturally creative mind and she helps her team recognize that every problem has a solution. Managing multiple roles during her tenure with FBG, Luz has always been honest and open in her communication to our management team. While she has been a Lead for our CTL portfolio, she is able to think creatively and help wherever needed. 
Luz is currently challenging herself by taking the FBG Basic Supervision classes and working toward a supervisor role in the future.
Twin Cities District Director Ryan McDougall said, "We are pleased with Luz's progress and believe she will continue to grow with FBG. She has proven herself as a reliable and positive force. I appreciate that she continues to teach, impress and communicate at a professional level." 
Luz is a celebrity of sorts when she is not working at FBG. She has been a DJ on Spanish radio stations on and off for the last 16 years and is currently hosting a daily talk show and recording commercials for FBG radio advertisements.
We appreciate your great work and effort Luz! Thank you!