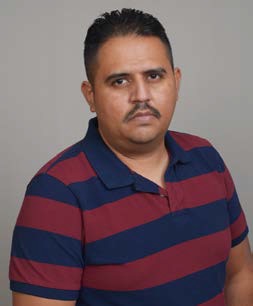 Rafael is a Lead Floater supporting our Omaha Public Power District program. FBG Key Accounts Manager Drew Petersen shared, "We receive many compliments from our customers on Rafael's work, particularly his attention to detail and the care he takes in managing customer requests. Before he ends his workday, he ensures nothing is left undone and I appreciate that he can always be counted on to volunteer for weekend project work." 
Rafael demonstrates great dedication and pride toward his work. He is always eager to learn more and continues to increase his knowledge and skills to better serve his customers. He has received specialized training on carpet and hard floor care maintenance as well as electrostatic disinfecting services. Rafael's wife, Janie, also supports OPPD. They both go above and beyond what is expected and always deliver at the highest level.
Thank you Rafael for making a difference every day!