Des Moines District Employee of the Year: Rosa Jurado
Rosa is about to celebrate four years with FBG. Our customers often remark on Rosa's friendly demeanor, attention to detail and focus to ensure the job is done right. She is also the district's "go to" for training new employees.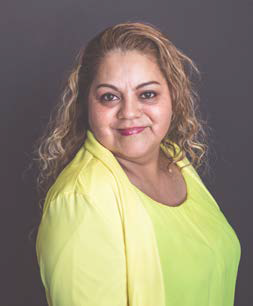 District Director Pat Carroll appreciates that Rosa is steadfast in her approach to accomplish a job in the safest manner possible. "Simply put, doing the 'right thing' without taking shortcuts, defines Rosa's work ethic. She is creative and constantly looks for ways to perform a job in a safer and more productive manner. Rosa demonstrates the values of honesty, integrity and loyalty in everything she does." 
In addition, Rosa has taken an active role in the district's 5S efforts for each account ensuring a safer work environment. 5S is a system for organizing spaces so work can be performed efficiently, effectively, and safely. She also helps with staffing by referring employees within the community to come work for FBG. 
Rosa is bilingual and is working on her writing proficiency in English. Rosa has a son and enjoys spending time with family, shopping and time outdoors. We appreciate everything you do, Rosa!