Michael Biernacki, Colorado District Employee of the Year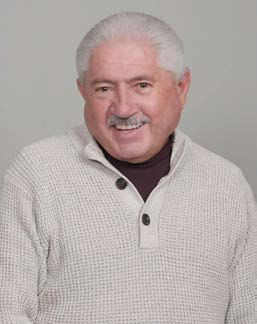 Mike first worked for Floor Brite (FBG's former name) in the late 1970s. He thankfully came back to work for us in 2010. In 2016, he was recognized with a Value Award for Ethics and Integrity. This is a value he continues to demonstrate. Mike is honest, loyal, fun to work with and positive. He greets everyone with a "Hey, kid!" which always results in a big smile. 
A natural leader who takes pride in his job, Mike has a way of motivating others around him. At the school district where he worked, he was actively involved in children's activities and worked with the school district to help achieve bonding. He has received multiple rewards and recognition for volunteering and donating to food, clothing, and supply drives. 
In 2010, Colorado Senator Ben Nighthorse Campbell assisted in having a headstone for Mike's father, who was MIA after his plane went down in Vietnam, placed in Arlington Cemetery. Mike married his high school sweetheart, and they just celebrated their 50th wedding anniversary.
We are so happy to have you back with us, Michael!