FBG's Employee of the Year 2022 – Cedar Rapids District's Kyle Fink
As our Supervisor of Maintenance at Hawkeye Community College since 2016, Kyle knows this campus and its 19 buildings very well. From day one, he showed a strong commitment to the job and began absorbing the knowledge of the senior staff to improve his skills. He loves to learn.
Kyle is a mentor and a coach for the younger team members and leads by example by placing a high value on accuracy and quality, taking care to get things right the first time. In this last year, his team completed 5,300 work orders, the highest number on record, in addition to 350 preventative maintenance projects.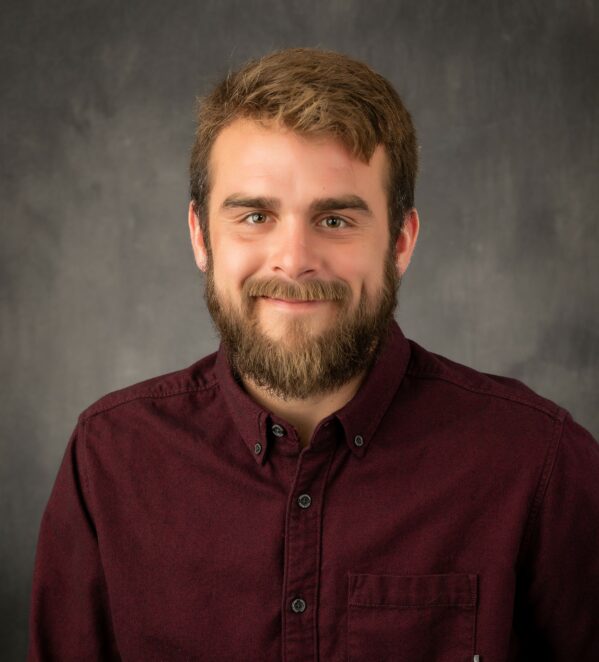 As an employee-owner, Kyle takes ownership seriously and puts it into action every day. Seeing a need to cross-train the team, he showed a day porter how to install dispensers and monitor toilet sensors, freeing the maintenance team to work on more complicated tasks and saving the school thousands of dollars.
He also had the emotionally difficult task of sharing the news of the sudden passing of one of our supervisors with the team. Kyle showed poise and grace during this time when emotions were running high.
Hawkeye's Director of Facilities, Terry Flynn, says, "Kyle has grown so much in the past couple of years and dives into everything. If he doesn't know, he will put in the extra work to research something until he is very proficient. He has learned to ask questions and does a good job of coaching younger team members."
Kyle has a Bachelor of Arts in Leisure, Youth & Human Services as well as a Bachelor of Sciences in Technology Management. He's sought additional training in Low Pressure Steam and many OSHA safety courses. Knowledge is power especially when it's shared with others, and he shows us this daily.
Kyle, we are very proud to share the good news of this recognition. Congratulations! The entire company applauds your dedication and thoughtful leadership. Thank you for inspiring us!