From the President's Desk June 2017: New Employee Owners Announced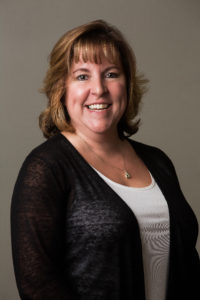 We recently announced our 2017 Value Award winners. We held all our Employee Stock Ownership Program (ESOP) celebrations throughout the Spring and now we get to share those winners with you.
We're so proud of each of these employees who exemplify FBG values of Ethics & Integrity, People Development & Empowerment, Quality, Stability & Growth, and Innovation & Experimentation. To each of you, thank you for your hard work and loyalty to your FBG family and customers. We also0 extend our thanks  to the Employee Owner Committees at each district who hosted us and made our event special and fun for all.
We extend a hearty FBG welcome to all of our newly qualified employee owners (listed below). After serving for a full year and 1,000 hours within that year, they have become active members in our ESOP.
We look forward to seeing you at our 2018 celebrations!
Terri Gogetap, President FBG Service Corporation
New Employee Owners
Cedar Rapids
Laura Brown • Joseph Harris • Jacqueline Phillips • Ashley Vick • Christopher Holderness • Isha Maalim • Fawn Berstler • Serafina Barayandema • Ian Hicks • Donald Urfer
Colorado
Roberto Espinoza, Jr. • Mathew Romero • Wendy Kan • Patricia Gutierres • Larry Spencer • Joella Romero • Ana Quintanilla • Shalyn Stauffer
Des Moines
Linda Simms • Ellen Van Blaricom • Alisha Carr • Patrick Smith • Tommy Reaves • Tamatha Chlupach
Minnesota
James Fischer • Joseph Snider • Lona Norby
Omaha
Robert Yarbrough • Ritchie Sims • Diahann Yarbrough • Nataliia Iordanova • Khairi Elias • Nathan Rudloff • Tu Nu • Nyaluol Banag • Carl McCullough • Jayson Carrero • Laura Perez • Emily Buie • Tyler Snudden • Lynn McWilliams • Brenda McNary • Alfred Dowell • Eulalia Miguel-Antonio • Vanessa Juan • Jerold Gaines, Jr. • Danny McGee, Jr. • Antheletha Pierro • Janie Garnica
Quad Cities
Micaela Ayala De Leon • Scott Jordan • Marcelina Salgado De Juarez • Dale Mueller • Julie Vollmer • Sandra Cartagena Lobo • Tina Fogle • Dyana Pierce
Corporate
Lucinda Jennings • Thomas Davis