Industry Insights: Carpet Cleaning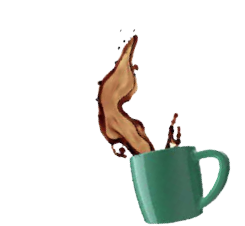 There is a big difference between cleaning carpet and maintaining carpet. Cleaning is the removal of apparent soil. In the minds of many, cleaning takes place 'as needed.' Soiling, is a cumulative process which, if allowed to go too far, cannot easily be reversed. Maintenance, on the other hand, is a planned and ongoing process of soil removal designed to retain carpet appearance at a good level every day with minimal soil build-up. Proper cleaning will keep your carpet looking great for its full lifetime, help improve your indoor air quality and keep your carpet warranties intact.
Prevention
Matting
The easiest and most effective way to protect your carpet begins at the front door. With a high-performance matting system, studies show that well over the half the dirt that people track into the building can be captured before it enters the building. Mats, with daily vacuuming, will save you money in both cleaning costs and in the life of the carpet.
Know the Do's and Don'ts
Be sure to understand the carpet manufacturer's do's and don'ts for their specific product. John Poole, senior consultant for the American Institute of Cleaning Sciences in Atlanta, said in a recent article, "Facilities people need to know the manufacturer and the maintenance specifications so the warranties don't get violated. If you don't know the type, you can create a mess," warns Poole.
Carpet selection
By selecting The Carpet & Rug Institute's Green Label Plus carpet, adhesive or cushion, you are assured one of the lowest emitting products on the market, and you may be able to earn credit under LEED, Green Globes, or Green Guide for Health Care. Most carpets made with synthetic fibers are more resilient to stains. Many find it more durable and therefore more practical. Natural carpet uses genuine fibers, which provide a certain aesthetic appeal that do not become easily distorted and don't get flattened easily.
Daily Maintenance
A good maintenance program includes daily vacuuming in high traffic areas and weekly in low traffic areas. Custodians should be trained to notice new spots daily and address them immediately. Removing spots from carpet with a carpet spotting solution (we like Alpha HP by Diversey) is quick and easy if caught early. Apply the product, agitate with a carpet spotting tool and blot dry with a clean microfiber towel. If the spot is larger, we might use a portable carpet spotting extractor, which will apply the product, rinse and extract the moisture.
Interim Cleaning
Interim carpet cleaning helps minimize the frequency for deep extractions and includes some type of mechanized cleaning system that may use dry chemicals, crystallized compounds, powders or sprayed chemicals that are applied to a carpet surface and then agitated and picked up by a machine. When using this method on carpets, it is imperative to remove as much of the cleaning compound as possible and to let the carpet thoroughly dry before foot traffic is allowed back into the area.
In order for effective interim cleaning to occur, four elements must interact in the process: The right chemical needs to be applied properly; accurate water temperature should be used; proper dwell times will guarantee soil is released; and machines should be used for agitation. If any of these four elements are left out, cleaning will not be effective.
Deep Cleaning
While encapsulation and the use of absorbent compounds are popular low-moisture interim carpet cleaning techniques that can help control soil wicking, they are not a replacement for regular deep cleanings. Deep cleans use hot water extraction to thoroughly remove dirt trapped in the base of
the carpet. The process begins with a prespray with a 10-15 minute dwell time. A good pre-spray allows not as much water to be needed to flush out dirt during extraction.
Peroxoide-based products work very well, are environmentally safe and they're a neutralizing cleaner. Following extraction, a second rinse is recommended using only water to ensure that chemicals are properly removed. Then, the focus is on drying. For cleaning large areas, we use a truck mount system. This industrial level approach is highly effective and efficient for large facilities.
If you're wondering about your carpet maintenance program specifications and if they're on target with what's needed, ask your FBG manager to review. We'll be happy to tailor a program based on your needs and the manufacturers recommendations. Once a detailed layout of the building is put together, and the points of concern are flagged, the maintenance can begin.