Moving Up: Mike Livermore & Pat Carroll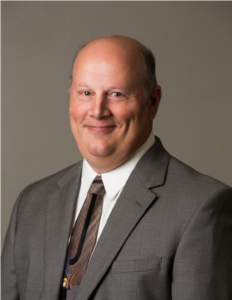 Mike Livermore, the outgoing Des Moines District Director is now dedicated to the Alliant Energy contract as a Regional Facilities Manager. Mike started his FBG career as a Cleaning Specialist in 1992 in Omaha. Soon he became a Trainer and then was quickly promoted that year to Area Supervisor. By 1993, he was the Supply Manager in Lincoln before becoming an Operations Manager. He settled into that role until FBG moved into the national facility management business. Mike was tapped to help manage one of these accounts as an Area Facility Manager in Michigan. By 1999, he was ready to move back to be closer to family and accepted the District Director position in Des Moines, which he held until October of 2018. In his new role, he will be responsible for managing support services for Alliant facilities in Western Iowa, including snow, pest, grounds, waste, general maintenance and restoration services.
Pat Carroll was hired in 2014 as the Manufacturing Market Manager for the Quad Cities. District Director Scott Hess gave Pat a thorough introduction to the company and the industry by including him in everything possible. Always eager to learn, Pat received his first credential, the Building Service Contractor's Association International's (BSCAI) Registered Building Service Manager (RBSM) designation in 2016. He also received FBG Value Awards for Innovation & Experimentation in 2015, People Development & Empowerment in 2016, and Stability & Growth in 2017. In March of 2018, he was received the highest designation from BSCAI, the Certified Building Service Executive. With an eye towards safe practices, social responsibility and team leadership, Pat was the perfect fit for the Des Moines District as its next leader.
When Mike announced that he had taken the position of Regional Facilities Manager with FBG contract for Alliant Energy, this meant he no longer would be working from the Des Moines District office. To send him to his new adventure in style, Site Supervisor Alicia Valdez and her staff from CenturyLink prepared a delicious Mexican meal in Mike's honor. They will miss him, but the team at Alliant Energy is excited to have him on board!
Follow us on Twitter for all the latest news.