Window Cleaning Tips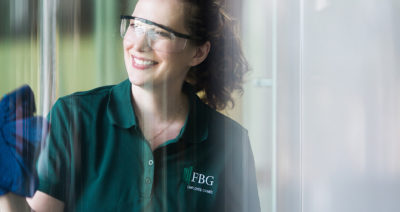 Cleaning windows, mirrors, and other glass doesn't have to be a difficult task, but getting it done efficiently and streak-free can be a challenge. We can spend hours spraying and wiping only to be left with windows that look almost as dirty as they were to begin with. Here are a few tips to help make this task simpler and leave your glass surfaces sparkling clean:
Clean from Top to Bottom
If you really want your window or mirror to be streak free, clean from the top to the bottom with a microfiber cloth. Begin at the top and work your way down to make sure that no drips will land on the glass surfaces that are already perfectly cleaned.
Wash Windows on a Cloudy Day
You may think that you can see dirt better if the sun were streaming in. The sun, however, can prematurely dry the window washing fluid, leaving residue and streaks. If you wait for a cloudy day to wash your windows, the cleaning solution will remain until you wipe it away and you will end up with a brilliant streak-free shine.